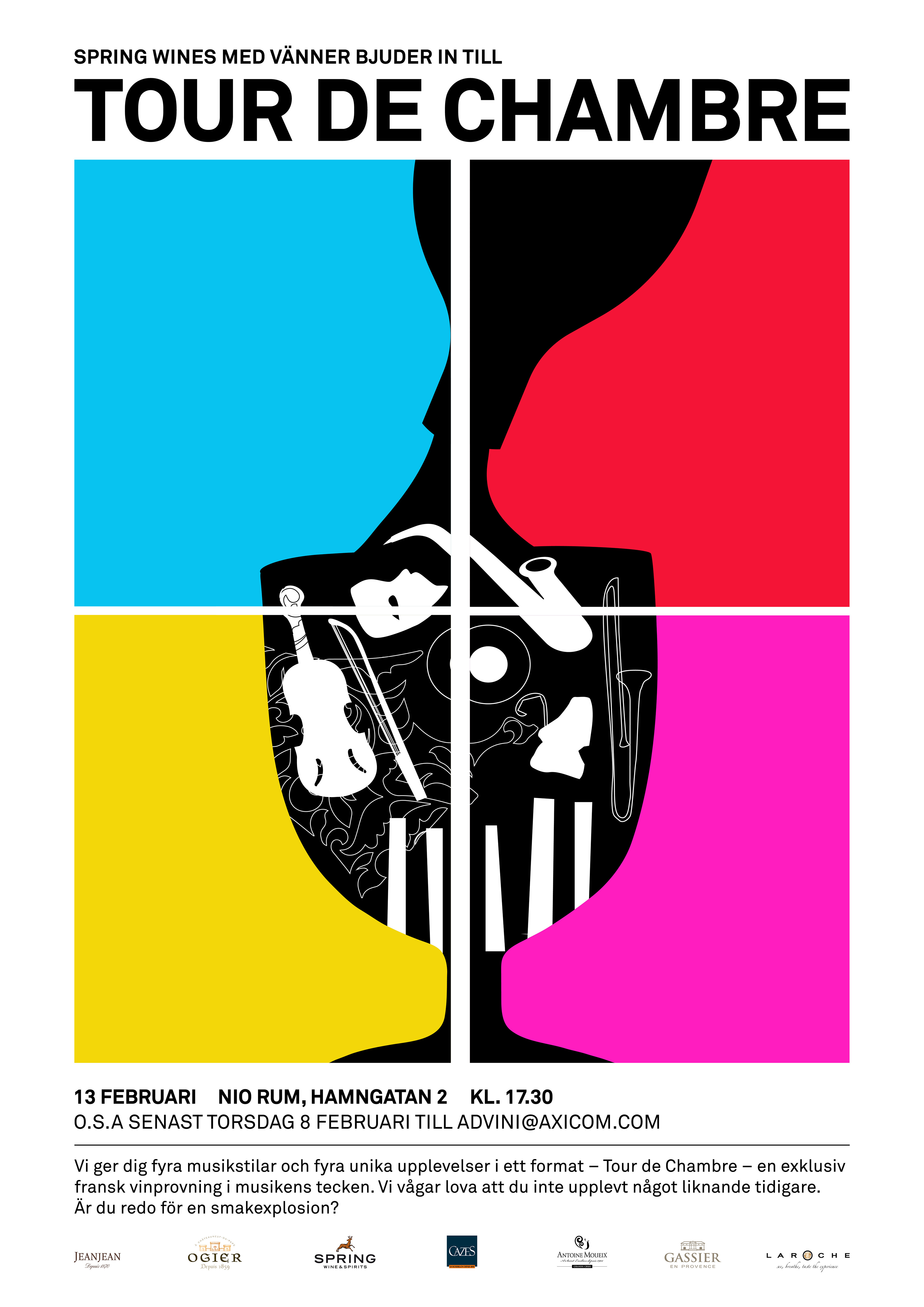 Burson Cohn & Wolfe, 2018
spring wines tour de chambre by cohn & wolfe
art director / graphic designer / illustrator.
Hearing is what some researchers call "the forgotten taste" and is an upcoming trend in the wine and food industry. So, Cohn & Wolfe came up with a concept for wine journalists and consumers;  Four rooms. Four genres. Four themes. One concept: 
Tour de chambre
The primary result of the tour between these rooms is to convey new sensations and bring out innovative, stimulating flavors from the different wines mashed up with the interfaced music genre.
​​​​​​​